Retrofit Spare Parts
Roto Pumps is a leading retrofit spare parts manufacturer and supplier for top-most Progressive Cavity Pumps manufacturers.  Roto is known for providing top-quality spare parts which are interchangeable. The quality spare parts provided by Roto Pumps include rotors, stators, coupling roads, shafts and universal joint kits.
Globally trusted retrofit parts for all leading Progressive Cavity Pump Manufacturers
High level of Quality and Interchangeability
Ease of Operations and Complete peace of mind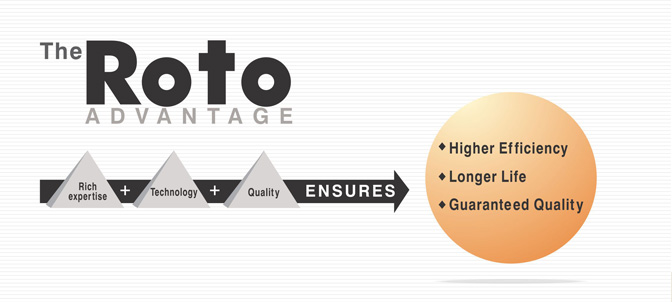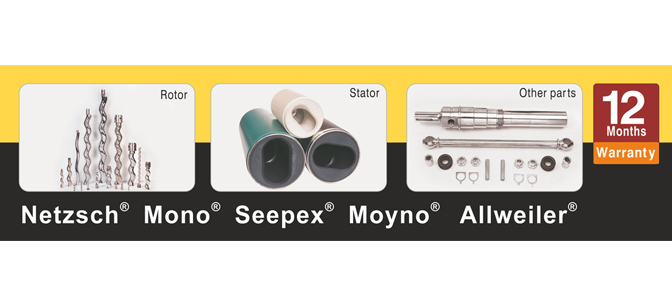 Note-
Netzsch®, Monoflo®, Seepex®, Moyno® & Allweiler® are registered trademarks of Netzsch Mohnopumpen GmbH, Mono Pumps Ltd., Seeberger GmbH + Co KG, Robbins & Myers, Inc. & Allweiler AG respectively. AFLAS® is a registered product of Asahi Glass Co. Ltd., Japan. Roto Pumps is not an authorised distributor of parts or services for Netzsch Mohnopumpen GmbH's, Monoflo, Seeberger GmbH's, Robbins & Myer's Inc. and Allweiler AG's products. Roto Pumps Ltd. products are not associated with, endorsed by, or sponsored by any of these companies.
Quality systems: Manufacturing units certified for conformance to ISO 9001 : 2015.